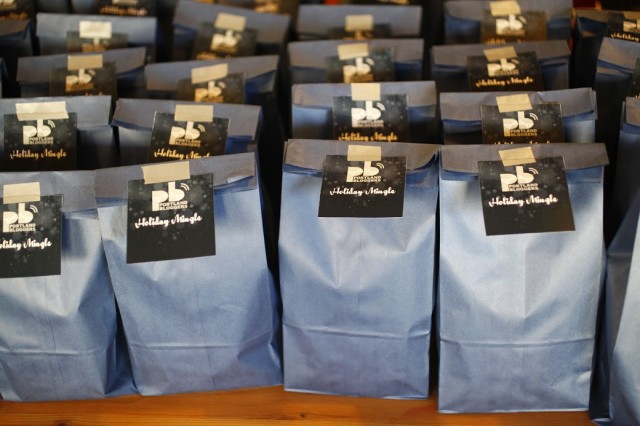 We were thrilled when one of the Portland Blogger organizers, Bee from The Spicy Bee, worked with local PR company Little Green Pickle to bring together an amazing opportunity for local bloggers. The Holiday Mingle was slotted as an opportunity for local bloggers to get a chance to meet and connect with some amazing restaurants and food vendors from the area– right in time for their holiday projects!  It was also an opportunity to listen to a panel of PR professionals talk about working with bloggers. Only in Portland can you get competitors working together to create an amazing event that hopefully, in the end, is beneficial to everyone involved.
Check out our first post about this event to see Tips for Bloggers about Working with Companies from the Public Relations pros that sat on the Holiday Mingle panel.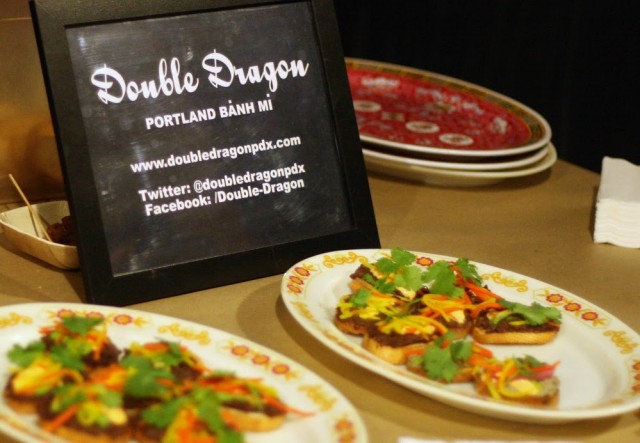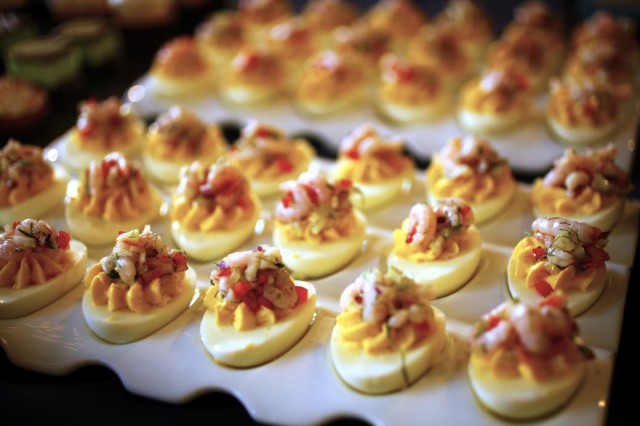 The restaurant owners and vendors that came out for the Holiday Mingle brought their A-game. I highly encourage you to read on if you are in Portland looking for great places to eat, are planning on traveling to Portland, or are looking for an item or two for your foodie friends and family for the holidays.
Looking for something to get your Foodie Friends for their stocking stuffers, holiday open house, or to serve on Christmas day? Look no further than Water Avenue Coffee for whole bean, Portland roasted coffee; Olympic Provisions for the perfectly cured meats; Tails and Trotters for your holiday ham; and Fish People for a healthy, convenient, and delicious fish entree!
Looking for a great place to throw a holiday party in Portland? The Original has a swanky spaces and a fun, original menu to impress your holiday guests; The Bent Brick offers upstairs space for an intimate holiday soiree; and take your holiday guests to new heights with Departure's indoor and outdoor event spaces overlooking downtown Portland.
Throwing a party at home? Don't forget to get delicious asian-inspired catering to ease your party stress… Double Dragon in Portland has a wonderful catering menu with a variety of choices. Or, pick up some hazelnut infused ham from Tails and Trotters and Olympic Provisions cured meats for the perfect chartcuterie.
After Holiday Party Brunch? Get a filling breakfast of local, well-prepared dishes from Besaws until 3PM! Or, grab a spicy bloody mary and mod-inspired dishes from The Original Dinerant.
Check out the vendors below and click on the image to move over to their website to read even more!
A big thank you to Macey Snelson & Chloe from Little Green Pickle for photos!
And to these amazing vendors and professionals that donated their time, expertise, and product: